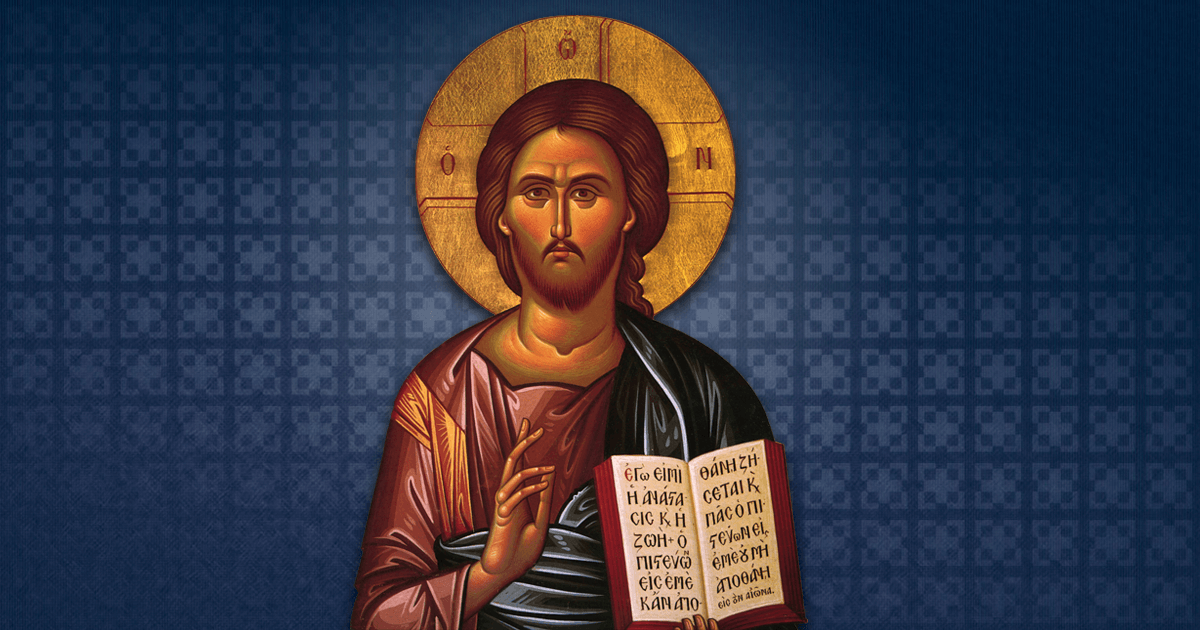 assets/files/Newsletter/2022/2022-12_DECEMBER_Calendar_GT1_WEB.pdf

Please click on the image above to open OUR LATEST NEWSLETTER
---
Thank you very much to all our sponsors, donors, parishioners, friends and volunteers for helping us make our recent FOODFEST BAZAAR a great success!
Use the link below ONLY to make a donation (see menu).
No food orders

at this time please!

Please click on the image above for Directions to our Church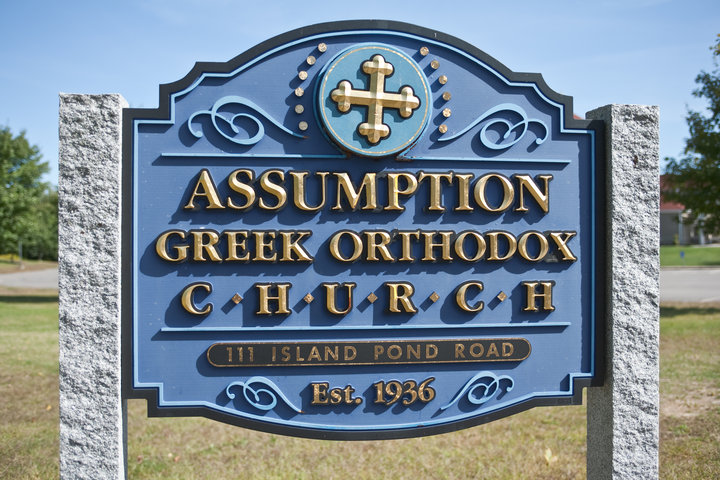 Welcome!
"Welcome one another, just as Christ has welcomed you, for the glory of God."
(Romans 15:7)
We welcome you in the name of our Lord Jesus Christ and we are pleased to introduce you to the worship, ministries and fellowship of our parish. Whether you are considering membership or you are already a member, we are glad you are with us and we are looking forward growing together in Christ!
Our Mission
The mission of our Church is to proclaim the Gospel of Christ, to teach and spread the Orthodox Christian Faith, to energize, cultivate, and guide the life of our parish according to the Orthodox Christian Faith and Tradition.
The Greek Orthodox Church in America sanctifies the faithful through Divine worship, especially the Holy Eucharist, Baptism and other Sacraments. We are working on building the spiritual and ethical life of the faithful in accordance with the Holy Scriptures, Sacred Tradition, the doctrines and canons of the Ecumenical and local Councils, the canons of the Holy Apostles and the Fathers of the Church and of all other Councils recognized by the Orthodox Church.
---
Fr. Gregory's Message
---
Weekly Bulletin
13th Sunday of Luke - Camel through the Eye of the Needle
---
Monthly Bulletin
---
Monthly Calendar
---
Sunday Divine Liturgy
Dear fellow parishioners and visitors,
We are happy to announce our church is open for in-person services! For those who would rather watch our services from their home, we continue to live-stream at: www.Facebook.com/AssumptionGOCnh. May God bless us all and may we all remain safe and healthy!
Costa Georgopoulos, Parish Council President
---
Sunday Worship Hours
Orthros (Matins): 8:45 AM
Divine Liturgy: 10:00 AM. In August, there will be no coffee hour after Sunday morning services.
---
Weekday Services
Feasts of Our Lord, Virgin Mary & Saints
Our parish church offers services on a number of weekdays. This is because most Dominical Feasts for our Lord Jesus Christ and feasts for the All-Holy Mother of God (Panagia Theotokos) occur on weekdays. Same is true for most feasts of major saints. During such feasts, we start Orthros (Matins) at 9:00 AM and Divine Liturgy at 10:00 AM. The weekday Divine Liturgy lasts little over 1 hour.
Prayer to the Virgin Mary
On most Wednesday evenings our church offers an Evening Prayer to the Mother of God. During this service, we read names of living people, asking for their good health and resolution to their hardships. You can submit names of your family members either by bringing them to church during the service, or by emailing our Church Office at info@assumptionnh.org. This service lasts 45 minutes. For dates and times, please see our monthly calendar.
Feast Days together with Evening Services are blessed opportunities to come to church for a spiritual uplifting on a day other than Sunday. Please join us! For dates and times, please see our monthly calendar.
---
Upcoming Events
PUMPKIN PAINTING, Sunday, October 23rd, after Divine Liturgy in Church Hall.
PHILOPTOCHOS BAZAAR, Saturday, October 29th, from 10 AM to 6 PM. At Church Hall.
Walk in - Cash and Cary
SEPTEMBER CHURCH FEASTS
ST DEMETRIOS Great Vespers: Tuesday, October 25th - at 6:00 PM in Saco ME

ST DEMETRIOS Feast: Wednesday, October 26th - Orthros 9:00 AM, Div. Liturgy 10:00 AM
For dates and times, please see our monthly calendar
---
Sunday School
Come to church Sundays at 10:15 AM.
Children go to their class after Holy Communion. Classes are over by 12:00 noon.
---
Greek School
Classes have started! You can still register and find all our safety guidelines, parent/student handbook, registration forms (4), and class schedule on our website at http://greekschool.assumptionnh.org/registration.
CLASSES:
Wednesdays: 4:00 -7:00 PM (grades 5 & 6)
Thursdays: 4:00 -7:00 PM (grades 1 to 4).
For information and registration, please go here
---